Microchip identification
Most pet owners would never expect to lose their pet but it is a sad fact that many pets each year are lost and never reunited with their owners because these pets have no form of identification to link them with their owners.
A microchip provides a form of identification that your pet carries for life. A microchip is approximately the size of a rice grain and is injected under the skin, between the shoulder blades. When scanned by a microchip reader, a number unique to the microchip is displayed. Once the chip is implanted into your pet, its unique number is registered on a centralised database together with details of your name, address and contact telephone numbers.
Most Police Stations, Veterinary Practices, Dog Wardens and all major re-homing charities have microchip readers. If your pet goes missing and is then found and scanned, your pet's unique microchip number together with your identification details on the database, enable you to be traced and reunited with your pet.
Don't take the chance – give us a call and get your pet microchipped now and avoid the heart ache of pet loss.
Microchipping
is
a quick procedure,
requires no sedation or anaesthesia to perform,
relatively pain free.
great value, offering a lifetime free of worry about finding your loved pet if it escapes or gets stolen.
Don't forget
Keep your contact details up to date on the database. If you move home, change your telephone number or your pet changes ownership, you need to remember to change the details on the database.
By law, all dog owners are required to microchip their dog by April 2016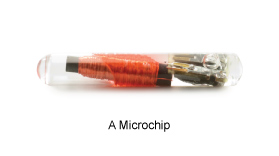 LOST YOUR PET?
We suggest that you first call all the local veterinary practices in the immediate area since this is usually where lost pets come first. Other places to try include the local council who can put you in touch with the dog warden (in case of dogs). Do contact the local police as found pets may be reported to them. Failing that you could try calling local animal charities including Cats Protection League and RSPCA. If you have lost your cat, don't forget to check neighbour's sheds and other local lock-up facilities. There are countless cases of cats being accidentally locked inside a building and unable to come home.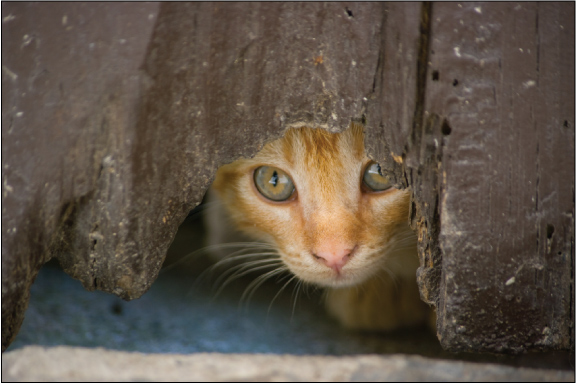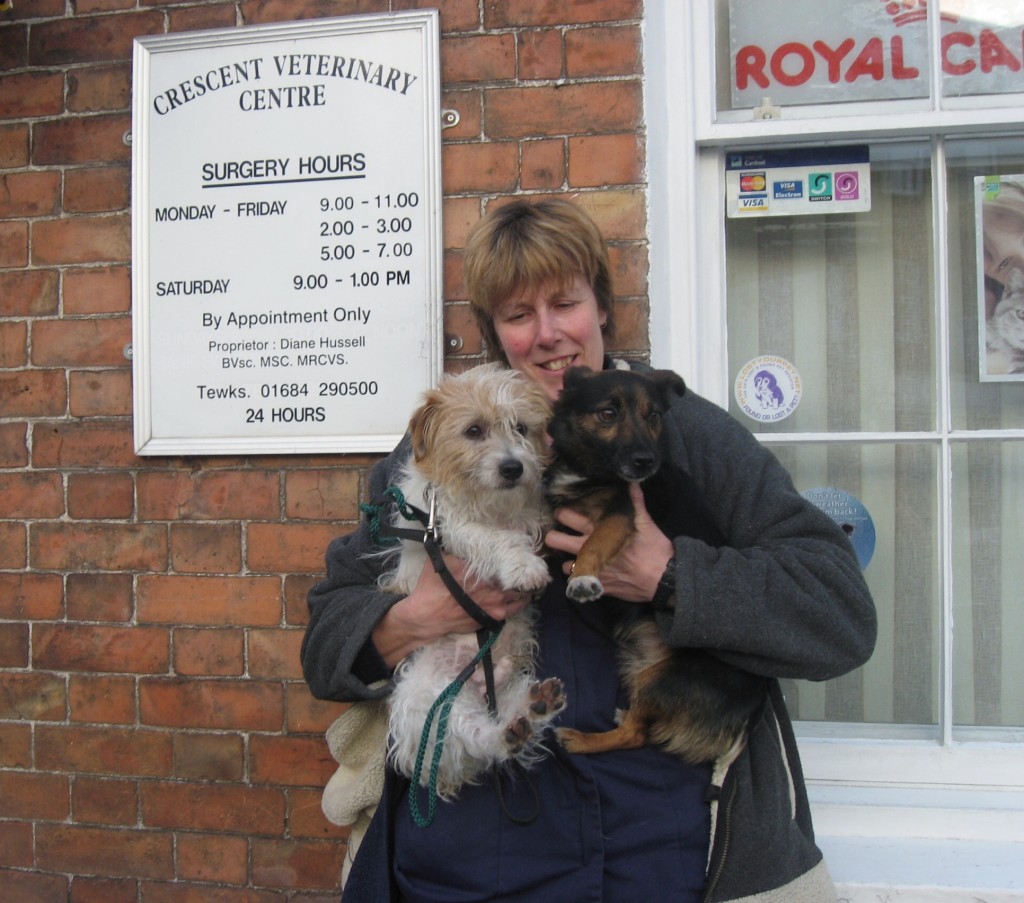 It can make a big difference
Two little dogs were found running around the High Street in the centre of Tewkesbury, worried bystanders brought them in to us. We checked them over and scanned them for microchips. One had a chip the other did not. The one with the chip had gone missing from Wales six weeks earlier. The owner was amazed and delighted to get her pet back after all this time, and was happily reunited.