Vaccinations
Prevention of infectious disease is better than cure
Please click on the red tabs above for information on when to vaccinate your pet and for details about the specific infectious diseases that your pet can be protected against.
Our Vaccination health check
At the time of vaccination our veterinary surgeons also carry out a health check. At the primary vaccinations of puppies/kittens/young rabbits this specifically includes a check for various developmental abnormalities including hernias and heart murmurs.
For most people and their pets, the annual booster vaccination is the only contact with the vet each year. Remember that every one of our years is equivalent to approximately five of theirs – that is a long time between check-ups!  This is a great opportunity for you to ask us about any concerns you might have or to discuss any changes you have noticed in your pet's behaviour or body weight that might be significant. For example, many older animals noticeably slow down and owners often put this down to general old age. However, this might be a sign of pain due to inflammation of the joints (arthritis).  In many cases this pain can be managed and owners are often surprised and delighted to see their pet with a renewed spring in their step.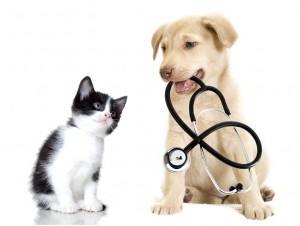 At each vaccination our veterinary surgeons perform the following:
Full clinical examination of your pet to make sure there are no detectable problems.
Dental check-up – we check your pet's teeth and gum health
Parasites – fretting over fleas, worried about worms? Don't be. At Crescent Vet Centre your pet is assessed to ensure you wont be putting it or your family at risk from any of these troublesome parasites. Our bespoke parasite plan is a unique way to keep your pet and family safe.
Weight check – obesity is a risk factor for conditions such as diabetes and arthritis. Exercise and a balanced diet are crucial to a healthy pet. This is your chance to get things under control.
Identichip check – does your pet have a microchip? If so, we will check it is working normally. If your pet isn't chipped, why not have one implanted at the check-up? It is the cheapest and best way to permanently identify your pet so that your pet can be quickly returned to you if lost.